Online Booking For Exams 24/7!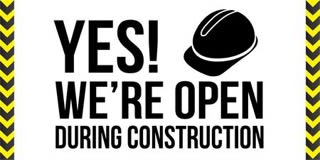 The construction on the I-74 bridge is starting up again. This also means there will be road closures and rerouting of traffic which could affect how you get to our office. The website http://www.i74riverbridge.com/ details the progress of the bridge and the traffic changes. You can also use Google Maps to show the fastest route to our hospital.
Welcome to Abel Keppy Animal Hospital
Abel Keppy Animal Hospital is conveniently located in the Quad Cities. Pet care is our passion. We are committed to providing the best care for your family pets. To accommodate our clients' busy schedule, early drop-off is admitted starting at 7:30 A.M. Monday-Friday. We also have extended office hours for appointments on Monday evenings until 7:00 P.M.
Have you heard of canine influenza or H3N2?
There have been recent confirmed cases in 8 states and while not transferrable to humans, it is highly contagious to dogs. In some cases, dogs may not show symptoms but be carriers of the infection for up to 24 days. You can find information regarding Canine Influenza by clicking here, including symptoms and prevention tips. If you have any questions or concerns, please do not hesitate to give us a call and we would be happy to speak with you!
Services Available
Abel Keppy Animal Hospital's full service facility offers quality veterinary care through state-of-the-art diagnostic equipment such as in-house laboratory and digital radiography. Our clients can have bloodwork and x ray results for their pets in minutes instead of hours or days. We offer laser surgery in an effort to minimize pain and shorten recovery time for our surgical patients. We also offer full service grooming, professionally supervised boarding, and a complete line of pharmacy, dietary, and other animal care products.
What to Expect
The Abel Keppy staff is second to none. Because we stress continuing education and the importance of staying completely current with the latest diagnostic and treatment techniques, we can provide superior medical care for all patients including canines, felines, reptiles and amphibians, and small pocket pets. We take pride in our staff and invite you to come see how exceptional they are. You can rest assured that at our hospital, your pet will be treated as if it were our very own.
At Abel Keppy Animal Hospital, pet care is our passion. We are committed to providing the best care for your family pets.